Ferax Treuhand AG
Personally there for you
You have the same trusted professional for your issues over time.
Your workload will be reduced by our way of working.
You get assurance in all areas of concern and, therefore, can sleep soundly.
We simplify the lives of our customers, provide them with comfort and serve them personally. As a competent partner in the areas of accounting, legal and tax advisory, audit as well as business consulting, we serve and support small and medium sized businesses in various industries and at all levels. For individuals, our professional service portfolio goes from tax advice, to legal services and all the way to questions surrounding retirement planning and succession issues. We also provide strong support with the establishment and financing of your business venture.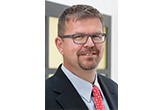 In Ferax, we have found an audit firm which gives us the necessary assurance regarding our annual financial statements. We especially appreciate the speed and uncomplicated manner with which our contact person works together with us to provide solutions that cover our needs as well as the legal requirements.

The cooperation with Ferax has grown from the first day. The expertise and dedication of the team provide professional assistance with consulting and accounting. In addition, we value mutual trust and quick response.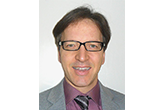 We have been putting our trust on Ferax when it comes to taxes, accounting and consulting services since the company was founded. Ferax provides holistic services in the field of financial management and economic development to our company. Overall a committed team work and spirit. In Ferax, we have an experienced and prudent advisor. That's how a trustee should be. Dynamic and with integrity.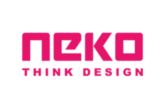 As partners in the process of selling our business, Ferax' reliability, know-how and empathy led to a successful closing for all parties involved.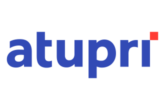 Atupri have been working with Ferax together for several years. We really appreciate the short decision lines and personal contact.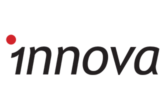 We very much appreciate Ferax' expertise in the field of insurance. Additionally, based on the medium size of Ferax, we consistently have the same contact person what simplifies the cooperation.

We have been working with Ferax Treuhand AG for many years and are extremely satisfied with the services they provide. We appreciate the consistently competent advice and support as well as the very pleasant personal interaction and cooperation.

Ferax Treuhand AG has been serving the Hotel Engimatt for over 20 years; initially with accounting support and subsequently as external auditors. We greatly appreciate the close cooperation with Ferax Treuhand AG and its expertise in its various specialist areas. In addition, Ferax served and advised us very professionally and efficiently during the transfer of the hotel to the next generation.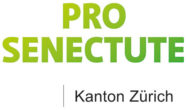 I consider the cooperation with Ferax Treuhand AG as outstanding and constructive. Issues can be addressed and discussed openly. The focus is always on achieving good and practical solutions.
In addition to the assurance needed, the ordinary audit performed by Ferax provides added value as well – a claim I as Head of Finance have against our audit firm. I appreciate Ferax' employees to be very friendly and competent.
Ferax takes every effort to provide its services over a long period with the same team. This allows an efficient audit and reduces our involvement and effort.